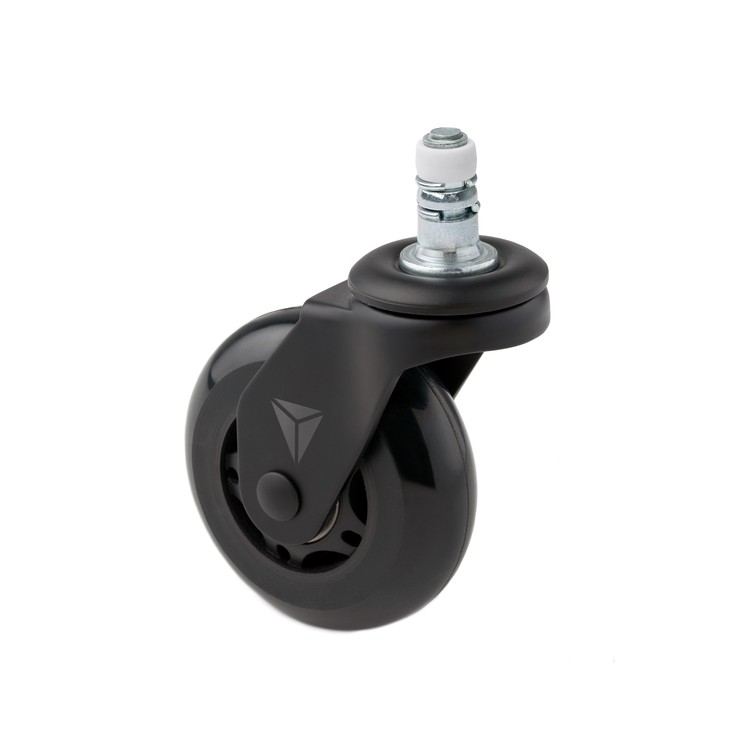 Secretlab Soft Rollerblade Casters (set of 5)
Non-Direct Pricing (why?)
Sale Pricing
Direct Pricing
(why?)
Cyber Monday Sale

Secretlab TITAN Evo 2022 Series

Up to 46,000 won OFF
select1 Secretlab TITAN Evo 2022 NEO™ Hybrid Leatherette and SoftWeave™ Plus fabric models.

Secretlab Classics

Up to 129,000 won OFF
all Secretlab Classics NAPA models.
Accessories
Up to 6,000 won OFF
Secretlab Accessories
Direct Pricing
Direct Pricing
Buying direct means you enjoy a price that excludes up to 25% in middlemen costs.
Free Shipping
Free Shipping
Free shipping when you buy direct from Secretlab.
Excludes Secretlab TITAN Evo 2022 VALORANT Edition.
Quantity
In Stock
Low Stocks Remaining
Pre-Order -
Out Of Stock
Not Available
Register Interest
Notify me when the product is back in stock.
This product is not available at the moment, but you can register your interest and we will notify you if it becomes available!
Thank you! We will notify you when this product is available.
Something wrong happened, please try again!
---
Features
Thick and soft polyurethane rubber casters for the smoothest rolling from hardwood floors to carpet. Gentle on most surfaces.
Swivel ball bearings complement a larger caster diameter to provide better rotational motion for effortless direction change.
Reinforced stamped steel axles and support brackets for long-lasting quality and durability.
Simple and easy installation, with no tools required.
Specifications
Built for Secretlab TITAN Evo 2022 and Secretlab Classics (TITAN 2020 and OMEGA 2020) gaming chairs.
Comes in a set of 5 caster wheels.
Larger caster wheel diameter of 63.5mm.
Supports a maximum load of 130kg (286lbs).
Related Products